Directors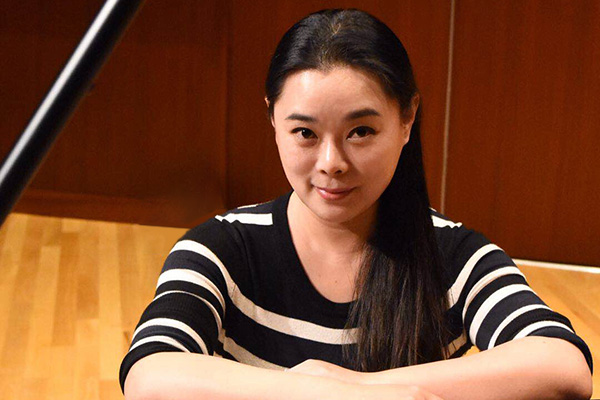 Mei Li
Co-Founder / CEO
Pianist Mei Li holds a doctorate in piano performance and piano literature from the University of Kansas. She was born in Chengdu, China into a musical family. She studied piano at the age of five and taught under the auspices of the famous Chinese piano pedagogue, Zhaoyi Dan. At the age of twelve, she entered the affiliated middle school of Sichuan Conservatory of Music and continued her rigorous and professional piano study. After graduating from Sichuan Conservatory of Music, Dr. Li obtained a full scholarship from the University of Northern Illinois the in United States and teaching under the direction of American pianist Professor William Goldenberg. After gaining a master's degree in piano performance and exploring the virtuoso repertoire, Dr. Li earned her DMA degree from the University of Kansas. She studied piano performance from famous American professors Jack Weinrock and concert artist Steven Spooner, and studied piano pedagogy methods from the famous American piano teaching expert, Scott McBride Smith. Dr. Li has won important awards at five separate international piano competitions, including the International IBLA Music Competition in Italy and the International Virtuoso Grand Prize Competition.
As an active pianist and soloist in China, Dr. Li performed at major venues as the Hong Kong Concert Hall, Guangzhou Xinghai Concert Hall, and Shenzhen Concert Hall. In the United States, Dr. Li was invited to perform as a soloist at the World Conference on Women in Chicago, the renowned Chicago Cultural Center, and Carnegie hall in New York City. She, along with her distinguished chamber partners were invited to perform in many concert halls and schools in the United States and received much critical praise. Dr. Mei Li has recently been invited to perform and give master classes in Mexico, and at the North American Liszt Society Festival. Mei Li is a member of the American Liszt Society and serves on the board of the KU American Liszt Society Chapter. She has written her doctoral research on the works of late Liszt under the direction of distinguished Liszt authority, Alan Walker.
Steven Spooner
Co-Founder / Artistic Director
At the very fore of American pianists, critics and audiences have unanimously hailed the distinctive and compelling performances of pianist Steven Spooner describing him as "a pianist in the tradition that many believe died with the likes of Horowitz, Arrau, Bolet, Cziffra, and Wild. His talent, to my ears, is easily the equal of most major pianists of today and far superior to a large number of those "most exciting and dynamic pianists of their generation"
(FANFARE MAGAZINE).
Passionately devoted to the recital as a platform for innovation, he has been engaged and often re-engaged at prestigious venues such as the Salle Cortot in Paris, the Shanghai Concert Hall, Budapest's Great Hall of the Liszt Academy, New York's Carnegie Hall, Rome's Santa Cecilia, and Singapore's Esplanade. During the past seasons he has daringly reinvented the solo recital by allowing audiences to vote on the spot for one of five programs he has prepared and like golden age pianists, his programs often feature his own glittering arrangements and compositions.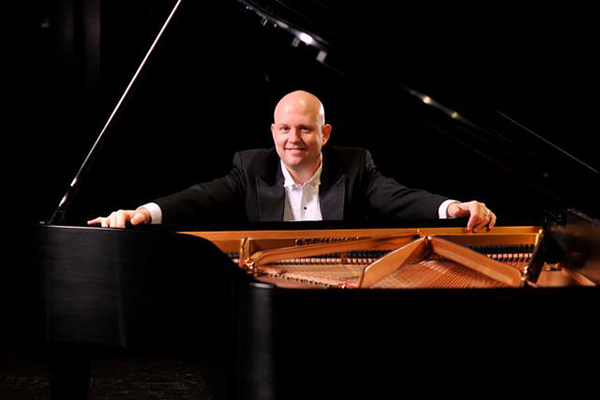 In 2016 he released a monumental project of 16 CDs honoring his heroes of the Russian School called Dedications. This mammoth project was met with enormous critical acclaim from all over the globe. His enthusiasm for new music has produced an ongoing collaboration with renowned Deutsche Grammophon composer, Mohammed Fairouz (commissioned by the ROKI Foundation) to premiere and record several of his works during the next few seasons. Steven is currently the co-star, along with his wife Jung, of their internet-based show about all things piano, A Life of Music.
Steven has served as guest artist-in-residence at Paris Conservatory Summer Sessions and has been appointed to the Artist Faculty of the Colburn Music Academy, Amalfi Coast Music Festival, Musicfest Perugia, the International Institute for Young Musicians, the Adam Gyorgy Castle Academy in Budapest, and even his own Steven Spooner Inspire Festival in Singapore.
Steven is increasingly in demand for his masterclasses at major music institutions all over the world such as the Paris Conservatory, Milan Conservatory, Liszt Academy of Music, and the Shanghai and Beijing Conservatories and in America at Rice, Indiana, Colburn, Oberlin, and many others. Steven serves as Professor of Piano at the Peabody Institute, Johns Hopkins University.
A dedicated and caring teacher of students from around the world, Steven's pupils have been named winners of multiple prizes at important international and national piano competitions and enjoy performing careers of their own. Steven Spooner is a Steinway Artist.
Jury / Faculty
Yoheved Kaplinsky (Jury of 2023 CIMC)
Pianist Yoheved Kaplinsky was born in Tel Aviv, Israel. She was a prizewinner at the J.S. Bach International Competition in Washington, D.C. She has made numerous appearances in recitals, playing chamber music, and with orchestras, as well as on radio and television in Israel and the U.S. She has given frequent lectures and master classes throughout the U.S., Israel, and Korea. Festivals she has played and taught at include Bowdoin Summer Festival, Aspen Music Festival, Pianofest in Long Island, N.Y., the Cliburn-T.C.U. Institute, and Tel Hai Master Classes in Israel. She has served as an adjudicator for international competitions, including the Van Cliburn, Cleveland, Arthur Rubinstein, Dublin, and Tchaikovsky competitions. She received the Presidential Scholars Teacher Recognition Award in 2003. She was a former faculty member at Philadelphia University of the Arts, Manhattan School of Music, and Peabody Conservatory in Baltimore from 1989-97. Kaplinsky has been a faculty member at Juilliard since 1993, chair of the piano department since 1997, and Susan W. Rose Chair since 2000. She has been a Juilliard Pre-College faculty member since 1993 and artistic director of the division since 2007.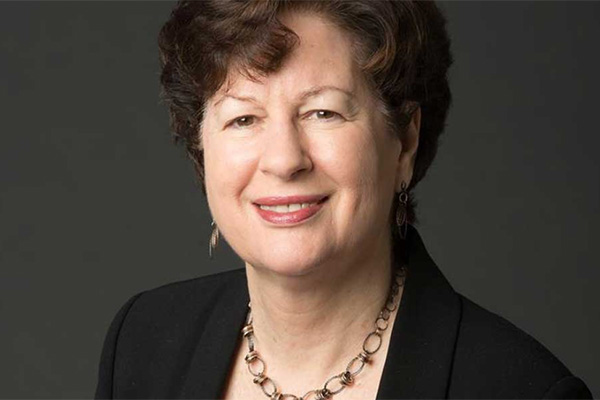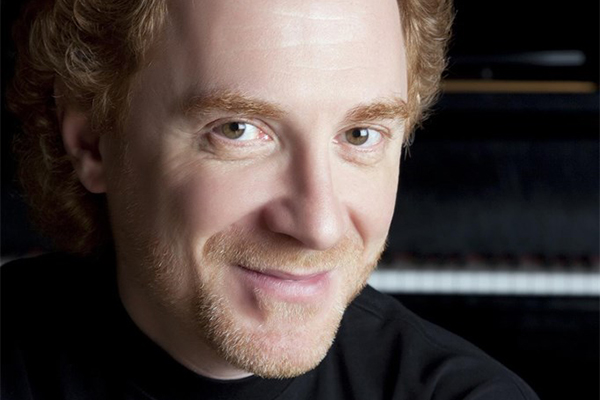 Boris Slutsky ( 2023 CIMC Festival Faculty)
Consistently acclaimed for his exquisite tonal beauty and superb artistry, Boris Slutsky has appeared on nearly every continent as a soloist and recitalist, collaborating with eminent conductors and major orchestras in the United States, Europe, Canada, Israel, Latin America, and Asia. He has won first prizes in the Kosciuszko Foundation Chopin Piano Competition, the San Antonio International Keyboard Competition, and the William Kapell International Piano Competition, where he also received the Audience Prize and and the William Backhaus Award. Also an avid chamber musician, Slutsky's almost three decades of chamber music collaborations include the critically acclaimed recording of Schumann's Sonatas for Violin and Piano with Ilya Kaler (Naxos), as well as performances with many other renowned artists.
Slutsky is Professor of Piano at Yale University. He has been featured in performance on Yale's Horowitz Piano Series. Before coming to Yale, Slutsky was a faculty member at the Peabody Institute of the Johns Hopkins University, visiting faculty at the Bienen School of Music at Northwestern University, and Visiting Professor of Piano at the Eastman School of Music. He has also served as a jury member of many international piano competitions and presented masterclasses throughout North America, Europe, and Asia. His students have won prizes at numerous prestigious international events.
Hung-Kuan Chen
ianist Hung-Kuan Chen was born in Taipai and raised in Germany. His early studies fostered strong roots in Germanic Classicism tempered with the sensibility of Chinese philosophy. The winner of the Ferruccio Busoni International Piano Competition and Young Concert Artists International Auditions and the recipient of an Avery Fisher Grant, Chen has collaborated with conductors including Christoph Eschenbach and Hans Graf, and his colleagues include the Tokyo and Shanghai string quartets, cellist Yo-Yo Ma, violinists Cho-Liang Lin and Roman Totenberg, clarinetist David Shifrin, and pianist Tema Blackstone. An adjudicator in international competitions, including the Van Cliburn Competition, Busoni Competition, Honens Competition, and International China Competition, Chen is a former faculty member of Boston University, the New England Conservatory, and the Shanghai Conservatory, and he has been a visiting professor at Yale since 2010. He holds an Artist Diploma from the New England Conservatory where he studied with Russell Sherman. His early studies were with Hans Leygraf in Germany at the Hannover Hochschule and with Béla Böszörményi-Nagy. He has been on the faculty at Juilliard, both in the college and Pre-College Division, since 2014.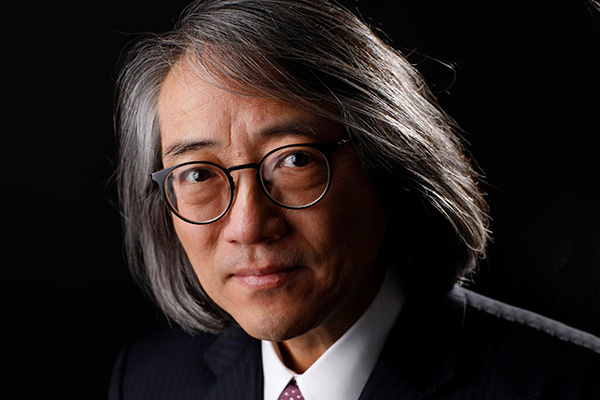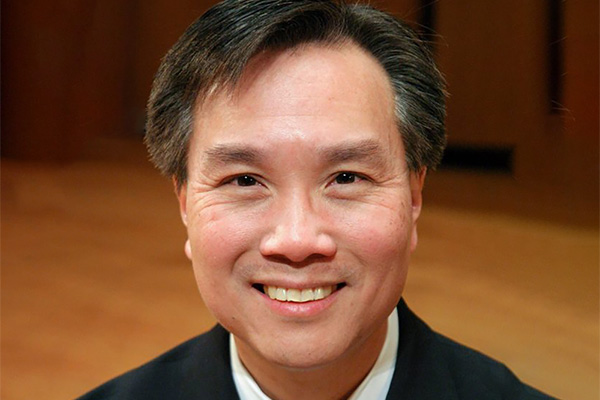 Alan Chow ( 2023 CIMC Festival Faculty )
Acclaimed for his "elegant poetry and virtuosic fire," Chow has won major competitions including First Prize at the Concert Artists Guild International Competition and the Palm Beach International Piano Competition. Chow also was a prizewinner in the William Kapell International Competition and was Silver Medalist and Audience Favorite at the Gina Bachauer International Piano Competition. A Steinway artist, Chow has performed in recital and in concert with orchestras from coast to coast in major music centers in over 45 states. He regularly tours Asia with performances in China, Hong Kong, Japan, Taiwan and Singapore. Chow studied with Nelita True at the University of Maryland where he graduated Co-Valedictorian; with Sascha Gorodnitzki at The Juilliard School where he was awarded the Victor Herbert Prize in Piano; and with Menahem Pressler at Indiana University where he received the Joseph Battista Memorial Scholarship. Previously on the piano faculty at Northwestern University for 19 years, Chow joined the faculty of the Eastman School of Music in fall 2017.
Alexander Korsantia ( Jury of 2023 CIMC )
Pianist Alexander Korsantia has won great critical acclaim for his versatility, power and the unique sincerity of his playing. He can be heard performing in many of the world's foremost concert halls collaborating with renowned artists such as Valery Gergiev, Christoph Eschenbach, Paavo Jarvi, Gianandrea Noseda, Yuri Bashmet, Yuri Temirkanov, Vadim Repin, the Jerusalem Quartet and Sakari Oramo, among others. Korsantia has performed as soloist with orchestras throughout the Americas, Europe and Asia. Recent engagements have included a televised performance of Rachmaninov's Piano Concerto No. 3 at the White Nights Festival in St. Petersburg; performances at the Stresa Festival in Italy under the baton of Yuri Bashmet; in the Newport, Tanglewood, Vancouver, Gilmore festivals; with the symphony orchestras of Louisville, Brazil, Bogota, Jerusalem and the City of Birmingham, the Georgian State Orchestra, the Kirov Orchestra, the Israel Chamber Orchestra and others. He has also participated in a United States recital tour with renowned violinist Vadim Repin.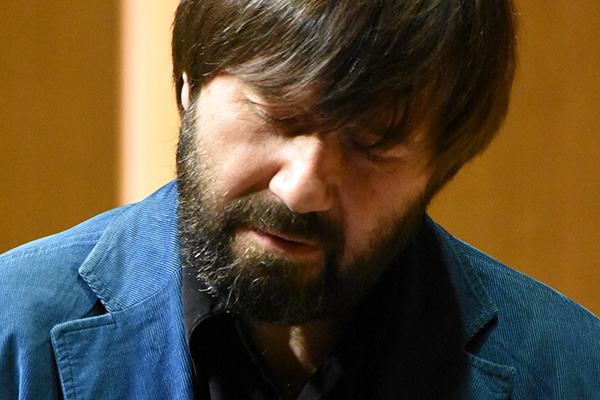 As a very important part of his schedule, Korsantia appears frequently in his homeland of Georgia in concerts, on television and radio. In 2003, Georgian National TV released a full-length documentary about him, and in 2004, he performed at the inauguration of President Saakashvili. This season, Korsantia returns to Israel for the concerts with Israel Philharmonic Orchestra and Rafael de Burgos to perform Brahms's Second Concerto and Beethoven's "Emperor", and with Israel Chamber Orchestra for Beethoven's Fourth Concerto and E-flat Major Concerto, which Beethoven wrote when he was 14 years old. He is also appearing in concerts with Quebec City Symphony Orchestra, Georgian State Orchestra, Moscow Symphony Orchestra, St. Petersburg Philharmonic with Temirkanov, Kirov Orchestra with Noseda, recitals and chamber music concerts at the Barge Festival, New York, Boston, Tel-Aviv, Glasgow, Calgary, Toulouse and Noeburg and Nice among others.
An award-winning pianist, Alexander Korsantia received first prize and the gold medal of the Arthur Rubinstein Piano Master Competition, and first prize at the Sydney International Piano Competition. In 1999, to show appreciation for his efforts and contributions to the arts in Georgia, Korsantia was awarded with one of the most prestigious national award, The Medal of Honor, bestowed on him by then-Georgian President, Eduard Shevardnadze. Tbilisi Special School of Music. Performance Diploma, Postgraduate Diploma, Georgian State Conservatory. M.M., Indiana University/South Bend. Mr.Alexander Korsantia is the piano faculty member of New England Conservatory.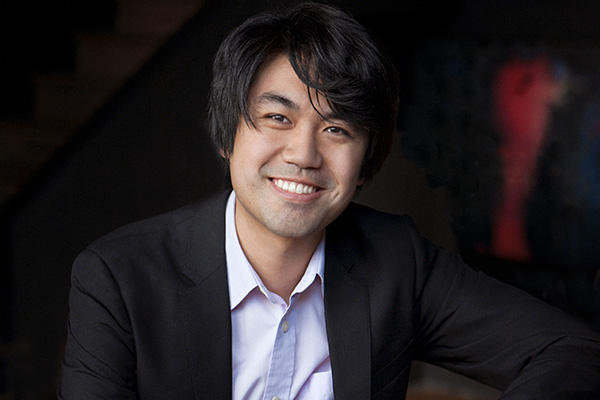 Sean Chen ( Jury of 2023 CIMC )
A "thoughtful musician well beyond his years" (The Republic), pianist Sean Chen shares his "alluring, colorfully shaded renditions" (New York Times) and "genuinely sensitive" (LA Times) playing with audiences around the world in solo and chamber recitals, concerto performances, and masterclasses. After winning the 2013 American Pianists Awards, placing third at the 2013 Van Cliburn International Piano Competition, and being named a 2015 Annenberg Fellow, Mr. Chen is now a Millsap Artist in Residence at the University of Missouri-Kansas City Conservatory.
Mr. Chen has performed with many prominent orchestras, including the Fort Worth, Indianapolis, Kansas City, San Diego, Knoxville, Hartford, Louisiana Philharmonic, Milwaukee, North Carolina, Pasadena, Phoenix, Santa Fe, and New West Symphony Orchestras, as well as the Chamber Orchestras of Philadelphia, Indianapolis, and South Bay. He has collaborated with such esteemed conductors as Leonard Slatkin, Michael Stern, Gerard Schwarz, Nicholas McGegan, Miguel Harth-Bedoya, Marcelo Lehninger, and James Judd. Solo recitals have brought him to major venues worldwide, including Jordan Hall in Boston, Subculture in New York City, the American Art Museum at the Smithsonian in Washington, D.C., the National Concert Hall in Taipei, Het Concertgebouw in Amsterdam, and the Salle Cortot in Paris.
His CD releases include the 2021 all-Ravel digital album on the Steinway & Sons label, featuring Sonatine and Le Tombeau de Couperin; La Valse, another solo recording on the Steinway label, featuring Mr. Chen's own arrangement of La Valse and hailed for "penetrating artistic intellect" (Audiophile Audition); a live recording from the Cliburn Competition released by harmonia mundi, praised for his "ravishing tone and cogently contoured lines" (Gramophone); an album of Michael Williams's solo piano works on the Parma label; and an album of Flute, Oboe, and Piano repertoire titled KaleidosCoping with colleagues Michael Gordon and Celeste Johnson. Mr. Chen has also contributed to the catalog of Steinway's new Spirio system.
Born in Florida, Mr. Chen grew up in the Los Angeles area of Oak Park, California. His impressive achievements before college include the NFAA ARTSweek, Los Angeles Music Center's Spotlight, and 2006 Presidential Scholars awards. These honors combined with diligent schoolwork facilitated offers of acceptance by MIT, Harvard, and The Juilliard School. Choosing to study music, Mr. Chen earned his Bachelor and Master of Music from Juilliard, meanwhile garnering several awards, most notably the Paul and Daisy Soros Fellowship for New Americans. He received his Artist Diploma in 2014 at the Yale School of Music as a George W. Miles Fellow. His teachers include Hung-KuanChen, Edward Francis, Jerome Lowenthal, and Matti Raekallio.
Shirley Yoo ( Jury of 2023 CIMC )
The Washington Post declared Shirley Yoo a pianist with "extraordinary sensitivity and technical skill" and her chamber performance "a spectacular performance [...] that really stole the show." Highlights of concerts include performances at Kennedy Center Concert Hall, Washington; Tata Theatre, Mumbai; Arts Center, Seoul; Penderecki Festival, Banff; Società Filarmonica, Trento; and Steinway Hall, London. She has won prizes at the Pennsylvania Federation of Music Clubs, the National Society of Arts and Letters, and the Kosciuszko Foundation's National Chopin Competition. Other distinctions include a Presser Award and a Maryland State Arts Council Grant.
In addition to her solo performances, Yoo is passionate about chamber music and has performed in chamber ensembles across the mid-Atlantic region. Live and recorded performances of both solo and chamber have been broadcast on WQED, Pittsburgh and WQLN, Erie. She was a founding member of the Annapolis Chamber Players, an ensemble of winds, strings and two pianos as well as a founding core member of League of the Unsound Sound (LotUS), a chamber group dedicated to performing contemporary and experimental music. She has also collaborated with members of So Percussion performing contemporary repertoire for two pianos and percussion. New World Records released "Circadian Rhythms," on which she performed works by Mathew Rosenblum.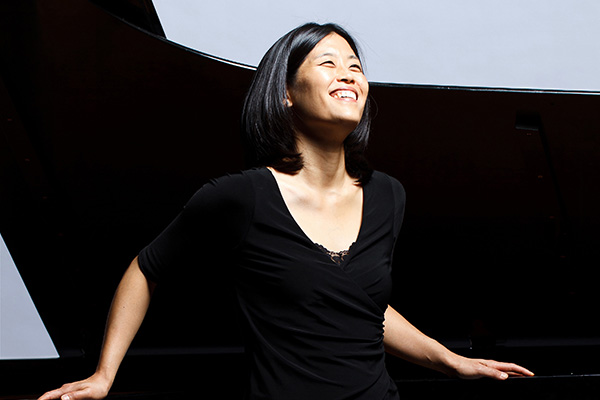 Yoo graduated Phi Beta Kappa from Johns Hopkins University and continued her musical studies at the University of Maryland, the Royal Academy of Music in England, and Peabody Conservatory. Upon completing her DMA, she was on faculty at Peabody Conservatory for several years while also teaching at Temple Preparatory and working as staff accompanist at Curtis Institute of Music in Philadelphia. She then joined Mercyhurst University as piano faculty and Artist-in-Residence of the D'Angelo Piano Trio. She has since returned to Peabody where in the conservatory she is a faculty member in the Theory Department and also teaches chamber music and piano.
HieYon Choi ( 2023 CIMC Festival Faculty )
One of the most sought-after pianists of her generation, South Korean pianist HieYon Choi first appeared on the international piano music scene when she won prizes at high-profile competitions such as Kapell, Epinal, Busoni and Viotti. HieYon Choi has been since performing with prestigious orchestras of Europe, US and Korea such as das Rundfunkorchester Berlin, the National Symphony Orchestra (Washington DC), the Northern Sinfonia, the Korean Broadcast Symphony Orchestra and the Seoul Philharmonic Orchestra.
A milestone of HieYon's performing career was the four-year long cycle of all 32 Beethoven piano sonatas at the Kumho Art Hall in Seoul. For this series she received the Arts Award of the year 2005 by the Korean Arts & Cultural Association.
In 1999 HieYon joined the piano faculty at the Seoul National University. Since then, she has been giving numerous master classes abroad; the Guildhall School in London, Ecole normale in Paris, the Hochschule Freiburg, Karlsruhe, Düsseldorf in Germany, Music School of Manhattan, Cincinnati, Michigan in the US, Performing Arts Hong-Kong, China. In summer HieYon regularly gives piano courses in Europe. HieYon also serves as a jury member at international competitions such as Ishikawa, Epinal, Orléans, Pozzoli and Maj Lind。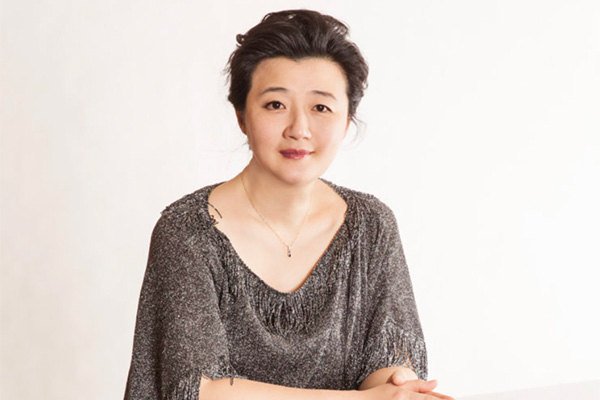 Sasha Starcevich ( 2023 CIMC Festival Faculty )
Pianist Sasha Starcevich is currently enjoying a rewarding career as an international performer and teacher with his engaging performances and passionate teaching, both at home and around the globe. He has been affiliate professor of piano at the State University of New York-Purchase, and Department Chair of Music and professor of piano at the South Carolina Governor's School for the Arts. He has maintained highly successful private studios in New York City, New Canaan, Connecticut, and Vancouver, Canada. Currently, Starcevich has an extremely active and internationally recognized private studio in Bellevue, Washington, and gives masterclasses around the world.
Additional appointments include serving on juries for international competitions in North America, and faculty appointments to some of the more noted festivals in the United States and Canada. Recently, he has given several highly successful lectures, master classes and public teaching sessions in Asia, at the 2018 Taipei International Piano Masters Festival, the 2018 Southeastern Music Festival, the John Perry Academy, the Minnesota e piano music festival, and most recently a visit for Master classes and private lessons in conjunction with the Shanghai Conservatory in China.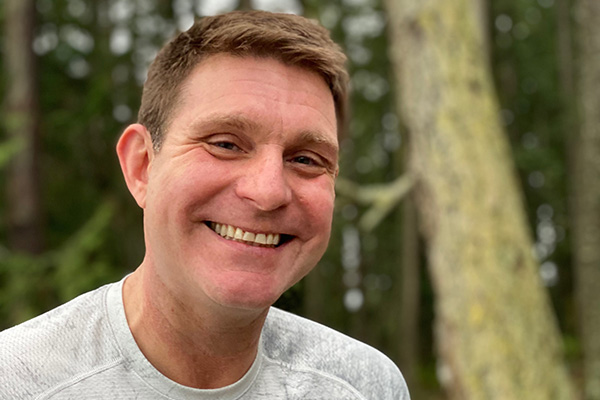 His students have established themselves as grand prize winners in national and international piano competitions such as the Gina Bachauer International, Cooper International, Young Concert Artists International, Piano E Competition, Yamaha and Bosendorfer International, in addition to many others. These students have gone on to pursue serious study at the world's most renowned musical institutions, such as the Juilliard School, the Curtis Institute, the Peabody Conservatory, the Yale School of Music, and the Royal Academy of Music in England, to name a few.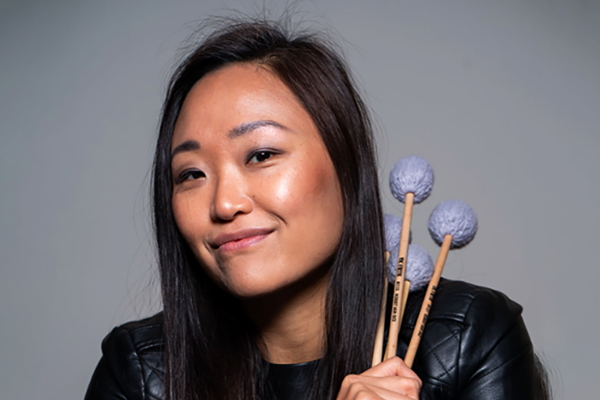 Ji Hye Jung ( Jury of 2023 CIMC )
Percussionist Ji Hye Jung has been praised as "spectacular" by the Los Angeles Times and "extraordinary" by the Ventura County Star, with the Times further describing her as "a centered player who can give the impression of being very still yet at all places at once." Jung began concertizing in her native South Korea at the age of 9, going on to perform more than 100 concerts, including solo appearances with every major orchestra in Korea. Soon after coming to the United States in 2004, Jung garnered consecutive first prizes at the 2006 Linz International Marimba Competition and the 2007 Yale Gordon Concerto Competition.
Jung frequently performs with many of today's most important conductors and instrumentalists. For six years she has served as principal percussionist with West Coast chamber ensemble Camerata Pacifica, with whom she has premiered works by Bright Sheng and Huang Ruo. She has also recorded Stravinsky's Les Noces with JoAnn Falletta at the Virginia Arts Festival, performed as soloist with David Robertson conducting an all-Messiaen program at Carnegie Hall, and made her concerto debut with the Houston Symphony under the baton of Hans Graf in 2005.
In 2015, Jung was named Associate Professor of Percussion at Vanderbilt University's Blair School of Music. She previously served as Associate Professor of Percussion at the University of Kansas for six years. An active educator and clinician, Jung has presented master classes at the Curtis Institute, the Peabody Conservatory, Rice University, Beijing's Central Conservatory, and the Karol Szymanowski Academy of Music in Katowice, Poland. Jung completed a Master of Music degree from the Yale School of Music and a Bachelor of Music degree at the Peabody Institute of Johns Hopkins University.
Faina Lushtak ( 2023 CIMC Festival Faculty )
Born in the Soviet Union, Faina Lushtak began studying piano and composition at the age of six. She graduated from the Stoliarsky School for Musically Gifted Children in Odessa, Ukraine under the instruction of her mother and later earned degrees in piano performance and composition from the Moscow Tchaikowsky Conservatory. Her teachers were the distinguished Eleonora Levinson, Genrietta Mirvis and Yakov Zak in piano, and Tikhon Khrennikov in composition. She later became a faculty member of the Moscow Conservatory until emigrating to the United Stales. She is currently Professor of Music at the Newcomb Music Department of Tulane University, where she heads the piano division, holds the Downman Chair, and is the music director of Tulane's Concert Piano Series and Tulane Piano Trio. Professor Lushtak is on the faculty of the Schlern International Music Festival in Italy.
The lyricism and romanticism of Ms. Lushtak's performances have brought her love and affection of audience and critical acclaim. Since her debut at the age of ten, Ms. Lushtak's performances have inspired audiences throughout her native Russia as well as those in Western Europe, Canada and the United States.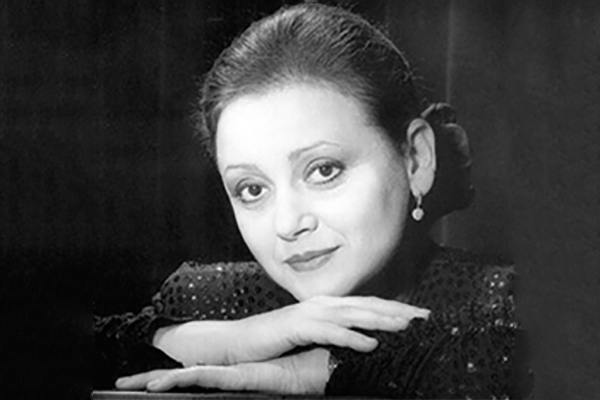 She has performed under the batons of Klauspeter Seibel, William Henry Curry, Maxim Shostakovich, Alfred Savia, John Paul, and Larry Cullison. She has also been featured in numerous solo recitals, including Lincoln Center and in major cities throughout this country. Ms. Lushtak can be heard on the Centaur label performing the works of Rachmaninoff and Scriabin. In October, 2004, Centaur Records will release her new CD featuring Fryderyk Chopin's Mazurkas.
Prof. Lushtak makes frequent guest artist appearances and conducts master classes on university campuses such as Emory University, San Francisco Conservatory, Oberlin College, Baylor University, Texas Christian University, University of North Texas. Ms. Lushtak performs as a guest artist for state conventions and festivals including Pro Mozart Society in Atlanta, The Gina Bachauer International Piano Competition Festival and Piano Month in Utah. She participated as a judge in the New Orleans International Piano Competition, Shreveport Symphony Nena Wideman Piano Competition, The Gina Bachauer International Junior Piano Competition, The Canadian National Music Competition and Eastman Young Artists International Piano Competition and Festival.
As a composer, Faina Lushtak has written works for chamber groups, voice, and violin, but her main focus has been on music for her first love, the piano. Her music has been performed in the USSR, United States and Western Europe. Ms. Lushtak's compositions were chosen for the LMTA piano tournaments and the New Orleans International Piano Competition. Her music has been published by Boosey & Hawkes Publishers LTD. (London), The Associated Board of the Royal Schools of Music (London), Willis Publishing Co.(USA) and by Marsile Music Co. (New Orleans). Commenting on Ms. Lushtak's own Sonata in C, the New York Times described it as "a striking, eclectic essay... that embodied hints of jazz and a touch of bittersweet Russian humor."
A dedicated teacher, who is highly regarded for her master classes, she has presented master classes throughout the United States, Canada and Europe. Ms. Lushtak's students have participated successfully at local, state, regional, national and international competitions and festivals. In 1989 one of her students became the youngest ever to participate in the Van Cliburn Festival in Fort Worth, Texas.
Prof. Lushtak is Nationally Certified Teacher of Music and active participant in the following professional associations: Music Teachers National Association; National Guild of Piano Teachers and New Orleans Music Teachers Association. Ms. Lushtak is currently under the Albert Kay Concert Artist Management. Albert Kay Associates, Inc.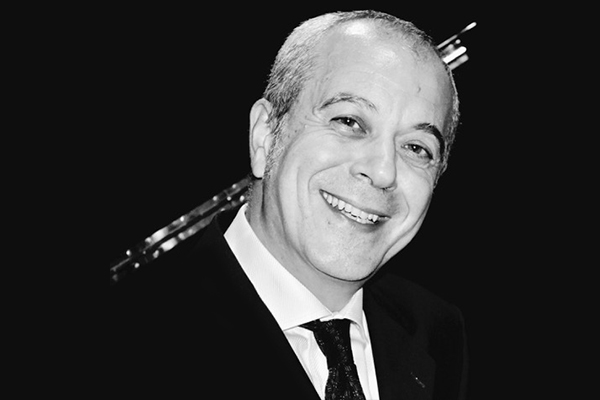 Massimiliano Baggio ( Jury of 2023 CIMC )
Massimiliano Baggio was born in Naples in 1961. He studied at the Conservatorio 'G. Verdi' of Milan where he graduated with full marks cum laude.He continued his advanced musical studies with Sergio Fiorentino, attending master classes at Città di Castello with Antonio Ballista and at Fiesole with Maureen Jones and Dario de Rosa.
Since 1975, he has played in piano duo with Cristina Frosini performing in hundreds of concerts, orchestral recitals radio and television recordings for RAI and WDR, and recordings for Sarx Records. They are the only artists, in Italy, to have ever performed the complete works of Franz Schubert for piano four hands.Together they have won many international awards, including the 'Gian Battista Viotti International Music Competition 1982' in Vercelli and the 1986 International Competition 'Concorso Sergio Lorenzi' in Trieste.
In 1996 they made their debut at the Teatro alla Scala in Milan where they were again invited for a recital in 1999.In 2000 the musical magazine 'Amadeus' published a CD in which they play music by Franz Schubert for piano duo.
Currently they are playing for the most important musical societies in Italy including the 'Settimane Musicali di Stresa ', the' Istituzione Universitaria dei Concerti 'in Rome, the' Festival dei due Mondi 'in Spoleto, the' Società dei Concerti 'and the' Grande Orchestra Sinfonica 'G. Verdi' in Milan, the 'GOG' in Genoa, the 'Unione Musicale' in Turin, the 'Amici della Musica' in Palermo, along with many others. Recently, they have played in Berlin, Stockholm, Seoul and USA.
Massimiliano Baggio is a professor at the Conservatorio of Milan, and regularly conducts advanced master classes for piano duo. Recently he has been invited by the Lithuanian Academy of Music and Theater of Vilnius, the Staatliche Hochschule für Musik und Darstellende Kunst of Stuttgart, the Iceland Academy of the Arts of Reykjavik, the Kansas University School of Music, the John J. Cali School of Music - Montclair State University, NJ, the Conservatorio della Svizzera Italiana of Lugano, the Conservatorio Superior de Musica de La Coruña, the Sunhwa Arts School and the Sungshin University of Seoul.
Since November 2016 he has been appointed Associate Dean of the Conservatorio 'G. Verdi' of Milan. For nearly thirty years he has been responsible for the musical activities of the Società Umanitaria of Milan. In 2000 he conducted musical broadcasting programs for RAI RadioTre.
Daniel Paul Horn ( 2023 CIMC Festival Faculty )
An active and versatile pianist, Daniel Paul Horn is Professor of Piano and Chair of Keyboard Studies at the Wheaton College Conservatory of Music, where he was honored with a 2009 Senior Academic Achievement Award for sustained excellence in scholarship. As a solo recitalist, he has appeared at colleges and universities throughout North America, at the American Liszt Society Festival, and in live broadcasts over WFMT-FM, on its Pianoforte Foundation Fazioli Salon Series and 2010 Beethoven Piano Sonata series. As a concerto soloist, he has performed with various Midwestern orchestras, including the Detroit Symphony Orchestra; in 2015, he made his European orchestral debut with the Sarajevo Philharmonic, performing Lumen by Wheaton alumnus Jacob Bancks. An avid chamber musician, he regularly collaborates with members of the Chicago Symphony Orchestra. With the MasterWorks Ensemble, he has played in Bermuda and at the 2010 Beijing Modern Music Festival; in addition, he has performed with the Ying String Quartet, the Rembrandt Chamber Players, cellist Stephen Balderston, pianist Alexander Djordjevic, and Guarneri Quartet violinist John Dalley.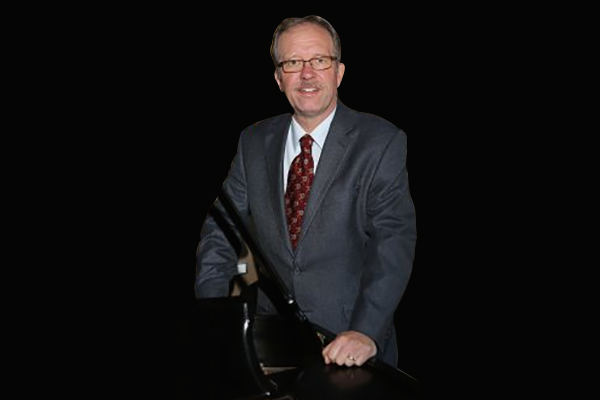 He also works with noted singers. Working with living composers, he has premiered music by George Arasimowicz, Jacob Bancks, Delvyn Case, David M. Gordon, Neal Harnly, Patrick Kavanaugh, Daniel Kellogg, and Max Raimi.
As an early keyboardist, he was harpsichordist in performances of Handel's Messiah under the baton of John Nelson, and has twice performed on the Historical Piano Concert series at the Frederick Collection in Ashburnham, Massachusetts. In 1997, he recorded the critically praised disc for Titanic Records on an 1829 Graf fortepiano, and in 2010 released Sehnsucht: Music of Robert Schumann; he also recorded for the Centaur label with CSO cellist Donald Moline, and for the Canadian Music Centre with soprano Carolyn Hart.
A Detroit native, Horn studied at Peabody with Walter Hautzig, and at Juilliard, where he studied with Martin Canin and Felix Galimir, and earned his doctorate. He has also coached with Jerome Lowenthal, Ann Schein, Joseph Bloch, Roy Howat, and Menahem Pressler, for whom he twice served as a guest assistant at Indiana University. In addition to his duties at Wheaton, he has been a faculty artist at the Sewanee, Adamant, Blue Mountain, and MasterWorks summer festivals.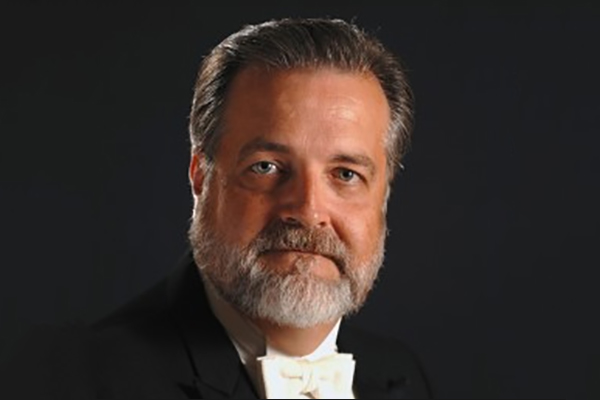 Jay Hershberger ( 2023 CIMC Festival Faculty )
Pianist Jay Hershberger has played throughout North America, Europe, and Asia. His domestic performances include the Kennedy Center for the Performing Arts and the Library of Congress. He has also been frequent guest artist at the Great Romantics Music Festival in Canada. In years past he performed in Europe, including the Amalfi Coast Music Festival in southern Italy and the South Bohemia Music Festival in the Czech Republic. Recent tours have included major cities in China, and at music festivals in Scotland and Italy.
He is a founding member of Excelsior! Trio, a chamber group that performs an eclectic mix of classical, folk, jazz, and fusion. Excelsior! Trio tours extensively in the US and in Europe. Jay is currently Professor of Piano at Concordia College in Moorhead, MN. His undergraduate students regularly win competitions and have been accepted into prestigious graduate schools in piano performance and pedagogy, many with teaching assistantships.
An active adjudicator, Hershberger has judged for the Los Angeles International Liszt Competition, the Phoenix Young Artist Competition, the San Angelo Symphony Sorantin Awards, the Lee Biennial Competition, the Fargo-Moorhead Symphony Young Artist Competition, and the Music Teachers National Association. He is the president of the American Liszt Society. His first compact disc recording, featuring works by Franz Liszt was featured on Michael Barone's New Releases radio program on Minnesota Public Radio.
Chris Thompson ( Jury of 2023 CIMC )
Described as a "supremely nuanced" (Gramophone), "remarkable baritone" (Opera News), Chris Thompson is an international artist noted for compelling performances on stage and in the concert hall. He has performed leading lyric baritone roles ranging from Figaro in Il Barbiere di Siviglia to the title role in Elijah to Carl Magnus in A Little Night Music. A frequent recitalist, Chris's numerous performances of Schubert's Winterreise with acclaimed concert pianist Steven Spooner, have generated excitement throughout the country.
A strong advocate of new music, Chris made his Carnegie Hall debut singing Posh, a song cycle by composer Mohammed Fairouz. The premiere performance of MSU colleague Michael F. Murray's song cycle, Neutral Tones, at the Parma New Music Festival was received enthusiastically. Chris has appeared in several world premieres including Guest from the Future (Lincoln Center), The Scrimshaw Violin (92nd Street Y), Box and Cox (University of Utah) and Hester Prynne at Death (Mercantile Library, NYC). In addition, Chris made his Off-Broadway debut in Fermat's Last Tango. His performances have been featured on recording labels such as: Naxos, Original Cast Recordings, Albany Records, Koch-Schwann, and Novana Records.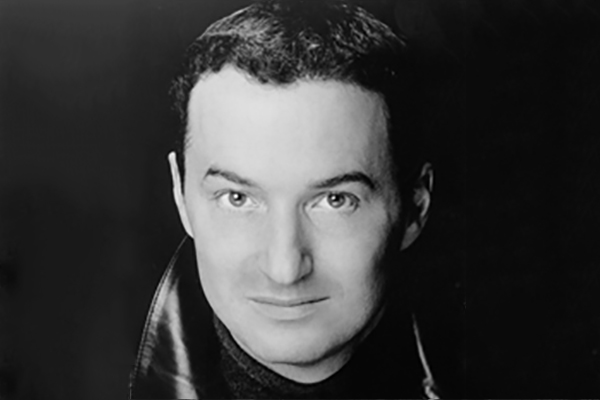 Chris is a graduate of the University of Kansas, the Guildhall School of Music and Drama (London), Loyola University (New Orleans), and Kansas State University. Chris is a devoted teacher with successful singers winning competitions, singing at major summer programs, and performing leading roles as young professionals. He presently serves as Coordinator of Vocal Studies at Missouri State University and is past-president of Ozark NATS.
Mark Kosower ( Jury of 2023 CIMC )
A modern player with a "signature sound" and distinctive style of playing, cellist Mark Kosower embodies the concept of the complete musician performing as concerto soloist with symphony orchestras, in solo recitals, and as a much admired and sought-after chamber musician. He is Principal Cello of the Cleveland Orchestra and a scholar and teacher of cello. He has performed as soloist with some of the greatest conductors of our time including Herbert Blomstedt, Sir Andrew Davis, Christoph Eschenbach, and Franz Welser-Möst and has made appearances with the Orchestre de Paris, the Rotterdam Philharmonic, the Bamberg Symphony, the Hong Kong Philharmonic, and the China National Symphony Orchestra as well as the Detroit, Florida, Houston, Milwaukee, Minnesota, Oregon, North Carolina, Phoenix, and Seattle symphony orchestras. Festival appearances include the Aspen, North Shore Chamber, Pacific, Ravinia, and Santa Fe Chamber music festivals. Mr. Kosower has recorded for the Ambitus, Delos, Naxos, and VAI labels.
During the coronavirus pandemic Mark Kosower performed two livestream performances of the complete Bach Cello Suites from Trinity Cathedral in Cleveland to raise money for Covid-19 victims as part of his ongoing Bach for Humanity initiative that began in 2018. Bach for Humanity aims to bring people together though Bach's music in presentations for diverse socioeconomic groups in churches, community organizations, educational institutions, homeless shelters, performing arts series, radio and television stations, and retirement communities. In 2021 he will perform the complete Bach Suites at the Santa Fe Chamber Music Festival. Other activities during the pandemic have included live and recorded chamber music performances for the North Shore Chamber Music Festival's Onstage/Offstage series and for the Seattle Chamber Music Society in addition to other recordings and numerous social media projects.
An active educator Mr. Kosower teaches a series of master classes at Hidden Valley Music Seminars in Carmel Valley each summer. He also works with students in lessons and master classes around the world including the New World Symphony fellows, Carnegie Hall's NYO-USA program, the Shanghai Orchestra Academy, and the Baccareli Institute in São Paulo among other institutions.
Cornelius Chiu ( 2023 CIMC Festival Faculty )
Cornelius Chiu joined the Chicago Symphony Orchestra in 1996. Born to Chinese parents in Ithaca, New York, he began violin lessons at the age of six. Chiu received bachelor's and master's degrees with high distinction, a performance certificate and a fellowship from Indi ana University's Jacobs School of Music, where he studied with Josef Gingold, Franco Gulli and Yuval Yaron. The many acclaimed artists with whom Chiu has worked with include Josef Silverstein, János Starker and Menahem Pressler. Chiu received special recognition from Isaac Stern after a performance in his honor.
A winner in the Irving M. Klein International String Competition and the National Arts and Letters Competition, Chiu has performed as a soloist with the Indianapolis and Washington chamber symphonies and at the Kennedy Center in Washington D.C.
An avid chamber musician, he frequently appears on the CSO Chamber Music series. He has performed at the Sarasota and Aspen music festivals, the Rencontres Musicales Festival, Ravinia Festival's Steans Music Institute for Young Artists and in France and Germany with the Ensemble Villa Musica. A dedicated teacher, Chiu has maintained a private studio for more than 35 years. He also teaches on the faculty of Roosevelt University's Chicago College of Performing Arts.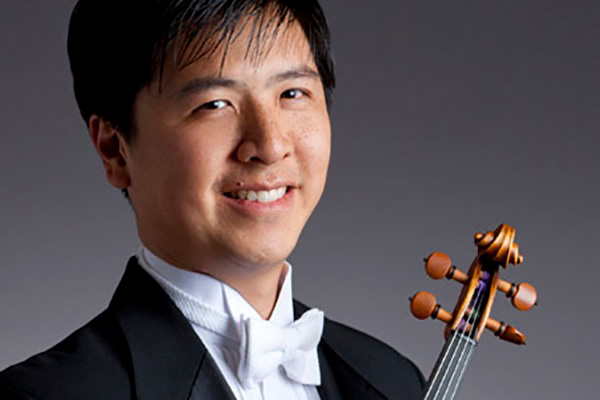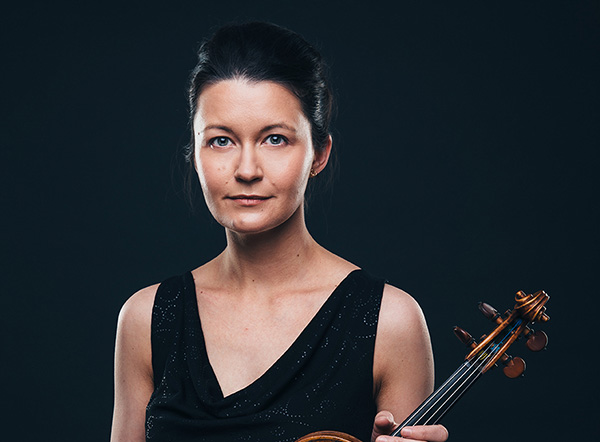 Véronique Mathieu ( Jury of 2023 CIMC )
Described as a violinist with 'chops to burn, and rock solid musicianship' (The Whole Note, Toronto), Canadian violinist Véronique Mathieu enjoys an exciting career as a soloist, chamber musician, and music educator. An avid contemporary music performer, she has commissioned and premiered numerous works by American, Brazilian, and Canadian composers, and has worked with composers such as Pierre Boulez, Hanz Holliger, and Krzysztof Penderecki. Current projects include the commission of a large-scale solo violin work by Odawa First Nations composer Barbara Croall and 12 pedagogical pieces by 12 internationally renowned composers.
Véronique has performed as a soloist with orchestras such as the National Arts Centre Orchestra, Esprit Orchestra, Shenyang Symphony Orchestra, Saskatoon Symphony, Columbus Indiana Philharmonic, Montreal Contemporary Ensemble, and the Orquestra Sinfonica de Indaiatuba.She recorded for the labels of Radio-Canada, Parma, Centrediscs, Naxos, and Pheromone, as well as the CD series New Music at Indiana University.
Véronique Mathieu holds the David L. Kaplan Chair in Music at the University of Saskatchewan where she serves as an Associate Professor of Violin. She previously served on the faculty at State University of New York in Buffalo, and the University of Kansas.
Contact Us
Phone: 1-785-764-3527
Email: cimc2018@gmail.com
Website: cimcusa.org
Organizer:International Institute of Piano Artistry
Address:750 Commerce Plaza II Building 7400 West 110th Street, Overland Park KS 66210-2362 USA