Directors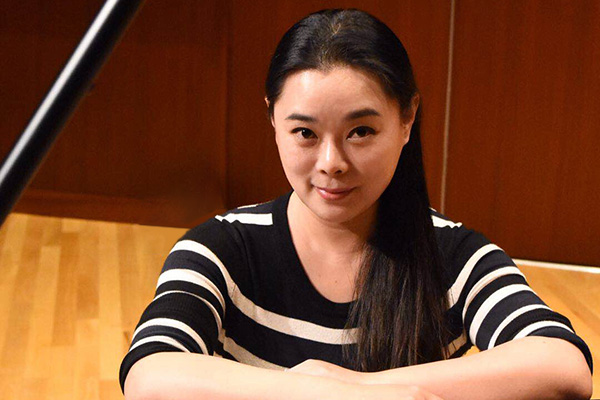 Mei Li
Co-Founder / CEO
Pianist Mei Li holds a doctorate in piano performance and piano literature from the University of Kansas. She was born in Chengdu, China into a musical family. She studied piano at the age of five and taught under the auspices of the famous Chinese piano pedagogue, Zhaoyi Dan. At the age of twelve, she entered the affiliated middle school of Sichuan Conservatory of Music and continued her rigorous and professional piano study. After graduating from Sichuan Conservatory of Music, Dr. Li obtained a full scholarship from the University of Northern Illinois the in United States and teaching under the direction of American pianist Professor William Goldenberg. After gaining a master's degree in piano performance and exploring the virtuoso repertoire, Dr. Li earned her DMA degree from the University of Kansas. She studied piano performance from famous American professors Jack Weinrock and concert artist Steven Spooner, and studied piano pedagogy methods from the famous American piano teaching expert, Scott McBride Smith. Dr. Li has won important awards at five separate international piano competitions, including the International IBLA Music Competition in Italy and the International Virtuoso Grand Prize Competition.
As an active pianist and soloist in China, Dr. Li performed at major venues as the Hong Kong Concert Hall, Guangzhou Xinghai Concert Hall, and Shenzhen Concert Hall. In the United States, Dr. Li was invited to perform as a soloist at the World Conference on Women in Chicago, the renowned Chicago Cultural Center, and Carnegie hall in New York City. She, along with her distinguished chamber partners were invited to perform in many concert halls and schools in the United States and received much critical praise. Dr. Mei Li has recently been invited to perform and give master classes in Mexico, and at the North American Liszt Society Festival. Mei Li is a member of the American Liszt Society and serves on the board of the KU American Liszt Society Chapter. She has written her doctoral research on the works of late Liszt under the direction of distinguished Liszt authority, Alan Walker.
Steven Spooner
Co-Founder / Artistic Director
At the very fore of American pianists, critics and audiences have unanimously hailed the distinctive and compelling performances of pianist Steven Spooner describing him as "a pianist in the tradition that many believe died with the likes of Horowitz, Arrau, Bolet, Cziffra, and Wild. His talent, to my ears, is easily the equal of most major pianists of today and far superior to a large number of those "most exciting and dynamic pianists of their generation"
(FANFARE MAGAZINE).
Passionately devoted to the recital as a platform for innovation, he has been engaged and often re-engaged at prestigious venues such as the Salle Cortot in Paris, the Shanghai Concert Hall, Budapest's Great Hall of the Liszt Academy, New York's Carnegie Hall, Rome's Santa Cecilia, and Singapore's Esplanade. During the past seasons he has daringly reinvented the solo recital by allowing audiences to vote on the spot for one of five programs he has prepared and like golden age pianists, his programs often feature his own glittering arrangements and compositions.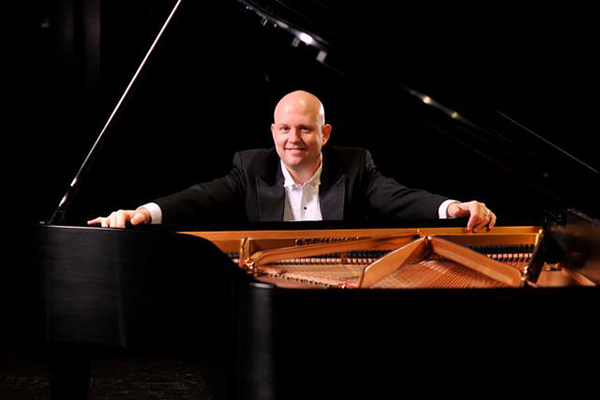 In 2016 he released a monumental project of 16 CDs honoring his heroes of the Russian School called Dedications. This mammoth project was met with enormous critical acclaim from all over the globe. His enthusiasm for new music has produced an ongoing collaboration with renowned Deutsche Grammophon composer, Mohammed Fairouz (commissioned by the ROKI Foundation) to premiere and record several of his works during the next few seasons. Steven is currently the co-star, along with his wife Jung, of their internet-based show about all things piano, A Life of Music.
Steven has served as guest artist-in-residence at Paris Conservatory Summer Sessions and has been appointed to the Artist Faculty of the Colburn Music Academy, Amalfi Coast Music Festival, Musicfest Perugia, the International Institute for Young Musicians, the Adam Gyorgy Castle Academy in Budapest, and even his own Steven Spooner Inspire Festival in Singapore.
Steven is increasingly in demand for his masterclasses at major music institutions all over the world such as the Paris Conservatory, Milan Conservatory, Liszt Academy of Music, and the Shanghai and Beijing Conservatories and in America at Rice, Indiana, Colburn, Oberlin, and many others. Steven serves as Professor of Piano at the Peabody Institute, Johns Hopkins University.
A dedicated and caring teacher of students from around the world, Steven's pupils have been named winners of multiple prizes at important international and national piano competitions and enjoy performing careers of their own. Steven Spooner is a Steinway Artist.
Contact Us
Phone: 1-785-764-3527
Email: cimc2018@gmail.com
Website: cimcusa.org
Organizer:International Institute of Piano Artistry
Address:750 Commerce Plaza II Building 7400 West 110th Street, Overland Park KS 66210-2362 USA