2020 Jury
2021-03-19 15:07:00
admin

Original

6681
Jury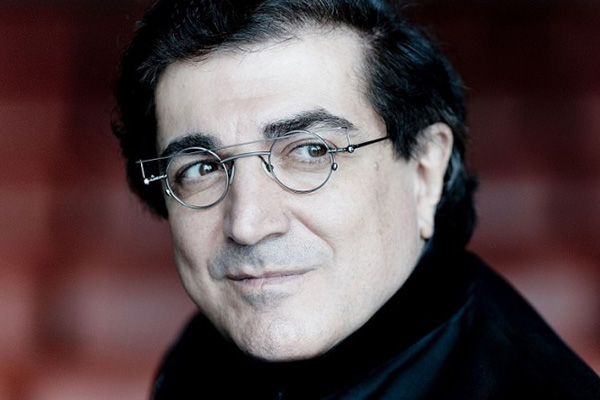 Sergei Babayan
He is one of the leading pianists of our time: Hailed for his emotional intensity, bold energy and remarkable levels of color, Sergei Babayan brings a deep understanding and insight to an exceptionally diverse repertoire. Sergei Babayan is a Deutsche Grammophon exclusive artist; his latest release of his own transcriptions for two pianos of works by Sergei Prokofiev, with Martha Argerich as his partner ('Prokofiev for Two'; DG 2018), was praised by reviewers as 'the CD one has waited for' (Le Devoir), an 'electrifying duo that leaves the listener in consternation' (Pianiste), taking 'the piano duo to a new level: If all music was like this, there would be no sorrow in the world.' (Norman Lebrecht, MyScena).
Babayan began his studies there with Georgy Saradjev and continued at the Moscow Conservatory with Mikhail Pletnev, Vera Gornostayeva and Lev Naumov. Following his first trip outside of the USSR in 1989, he won consecutive first prizes in several major international competitions including the Cleveland International Piano Competition, the Hamamatsu Piano Competition, and the Scottish International Piano Competition.
Dang Thai Son
"A genuine musician" - Isaac Stern。An outstanding international musician of our time, Vietnamese - Canadian pianist Dang Thai Son was propelled to the forefront of the musical world in October 1980, when he was awarded the First Prize and Gold Medal at the Xth International Chopin Piano Competition in Warsaw. It was also the first time that a top international competition was won by an Asian pianist.He began piano studies with his mother in Hanoi. Discovered by the Russian pianist Isaac Katz, who was on visit in Vietnam in 1974, he pursued his advanced training at the Moscow State Tchaikovsky Conservatory in Russia with Vladimir Natanson and Dmitry Bashkirov. Since winning the Chopin Competition, his international career has taken him to over forty countries, into such world renowned halls as the Lincoln Center (New York), Barbican Center (London), Salle Pleyel (Paris), Herculessaal (Munich), Concertgebouw (Amsterdam), Opera House (Sydney), and Suntory Hall (Tokyo). Dang Thai Son has recorded for Deutsche Grammophone, Melodya, Polskie Nagrania, CBS Sony, Analekta, Victor JVC, and the Fryderyk Chopin Institute.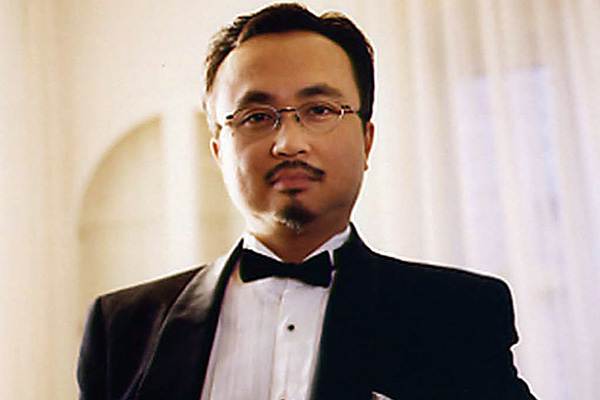 Dang Thai Son joined the piano faculty at the Oberlin Conservatory of Music in September 2018. In November 2018, Mr. Dang was named as Specially appointed Professor of Beijing Advanced Innovation Center for Chinese National School of Music and China Conservatory of Music and in June 2019, he was invited to be the honorary Professor at the Central Conservatory of Music in Beijing, China. In the Fall of 2020, Dang Thai Son will join the faculty at the New England Conservatory. He will be judge the Chopin International Piano Competition in 2020.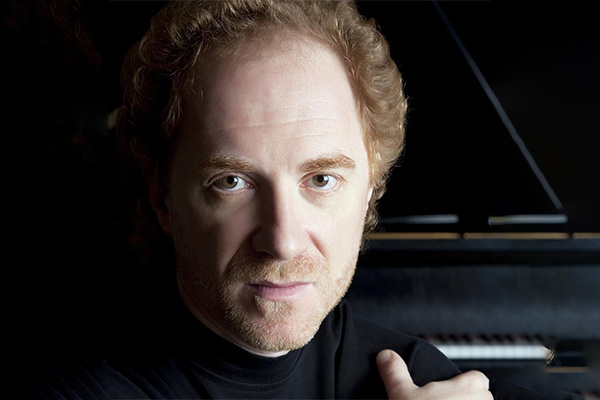 Boris Slutsky
We are thrilled to welcome the international powerhouse of Boris Slutsky to the Chicago International Music Competition and Festival. Born in Moscow into a family of musicians, Professor Slutsky received his early training at Moscow's Gnessin School for Gifted Children as a student of Anna Kantor, and completed his formal studies at the Juilliard School and Manhattan School of Music, studying with Nadia Reisenberg, Nina Svetlanova, John Browning, and Joseph Seiger. In addition, he has worked for many years with his mentor Alexander Eydleman.
Professor Slutsky is currently piano faculty of the Peabody Conservatory's Piano department and Yale University School of Music. His activities as a performer, teacher, and adjudicator are in high demand, as evidenced by his packed summer itinerary, which involves judging at the Gina Bachauer International Piano Competition.
Alexander Korsantia
Pianist Alexander Korsantia has won great critical acclaim for his versatility, power and the unique sincerity of his playing. He can be heard performing in many of the world's foremost concert halls collaborating with renowned artists such as Valery Gergiev, Christoph Eschenbach, Paavo Jarvi, Gianandrea Noseda, Yuri Bashmet, Yuri Temirkanov, Vadim Repin, the Jerusalem Quartet and Sakari Oramo, among others. Korsantia has performed as soloist with orchestras throughout the Americas, Europe and Asia. Recent engagements have included a televised performance of Rachmaninov's Piano Concerto No. 3 at the White Nights Festival in St. Petersburg; performances at the Stresa Festival in Italy under the baton of Yuri Bashmet; in the Newport, Tanglewood, Vancouver, Gilmore festivals; with the symphony orchestras of Louisville, Brazil, Bogota, Jerusalem and the City of Birmingham, the Georgian State Orchestra, the Kirov Orchestra, the Israel Chamber Orchestra and others. He has also participated in a United States recital tour with renowned violinist Vadim Repin.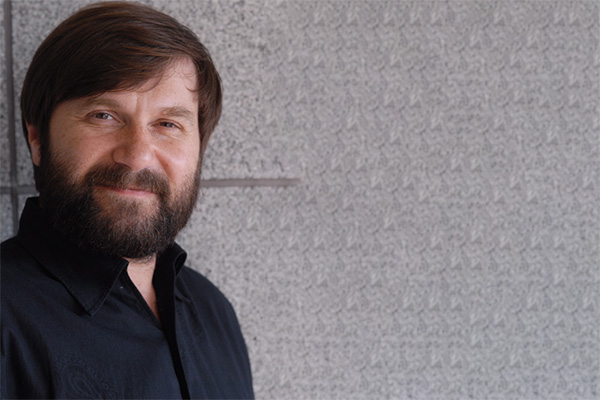 Recent performance highlights include Prokofiev's Third Concerto and Mozart's B-Flat Major Concerto with Israel Philharmonic Orchestra and with Boston Pro Arte Orchestra, Rachmaninoff's Third Concerto with RAI Orchestra, Turin, Dvorak's Concerto with Jerusalem Symphony and Oslo Philharmonic and Stravinsky Concerto with UK Youth Orchestra, as well as Israel Chamber Orchestra, Vancouver Symphony, Omaha Symphony, Oregon Symphony, Pacific Symphony Orchestra in LA, Elgin Symphony in Chicago, and Louisville Symphony Orchestras, giving performances in such a concert halls as Verdi Auditorium in Milan, and Santa Cecilia Auditorium in Rome.
As a very important part of his schedule, Korsantia appears frequently in his homeland of Georgia in concerts, on television and radio. In 2003, Georgian National TV released a full-length documentary about him, and in 2004, he performed at the inauguration of President Saakashvili. This season, Korsantia returns to Israel for the concerts with Israel Philharmonic Orchestra and Rafael de Burgos to perform Brahms's Second Concerto and Beethoven's "Emperor", and with Israel Chamber Orchestra for Beethoven's Fourth Concerto and E-flat Major Concerto, which Beethoven wrote when he was 14 years old. He is also appearing in concerts with Quebec City Symphony Orchestra, Georgian State Orchestra, Moscow Symphony Orchestra, St. Petersburg Philharmonic with Temirkanov, Kirov Orchestra with Noseda, recitals and chamber music concerts at the Barge Festival, New York, Boston, Tel-Aviv, Glasgow, Calgary, Toulouse and Noeburg and Nice among others.
An award-winning pianist, Alexander Korsantia received first prize and the gold medal of the Arthur Rubinstein Piano Master Competition, and first prize at the Sydney International Piano Competition. In 1999, to show appreciation for his efforts and contributions to the arts in Georgia, Korsantia was awarded with one of the most prestigious national award, The Medal of Honor, bestowed on him by then-Georgian President, Eduard Shevardnadze. Tbilisi Special School of Music. Performance Diploma, Postgraduate Diploma, Georgian State Conservatory. M.M., Indiana University/South Bend. Mr.Alexander Korsantia is the piano faculty member of New England Conservatory.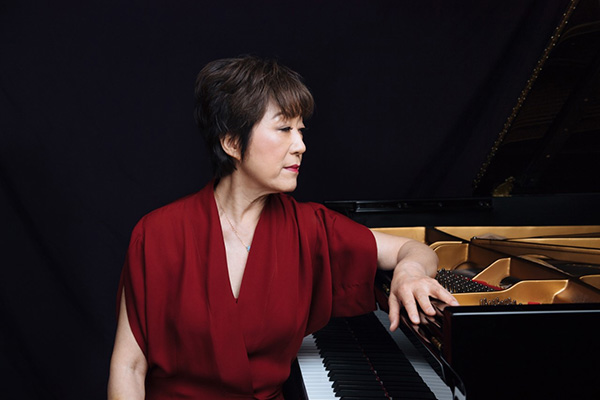 Yong Hi Moon
Accomplished pianist and teacher Yong Hi Moon made her solo debut with the Seoul Philharmonic at age 10 as winner of the National Korean Broadcasting Competition. Moon has won top prizes in the Elena-Rombro Stepanow Competition in Vienna, the Viotti International Competition in Vercelli, Italy, the Vienna da Motta Competition in Lisbon, Portugal, and received the Chopin Prize from the Geneva International Competition in Switzerland.
Moon performs extensively throughout Asia, Europe and the US as recitalist and soloist, having appeared with the Osaka, Seoul, and Tokyo Philharmonics, and the Korean National Symphony. In 1975, the South Korean government invited Moon to participate in a festival for the 30th anniversary of the Korean liberation, and she continues to maintain a strong performing and teaching presence in her native country.She has served on the juries of the CCC Toronto International Piano Competition, Senigallia International Piano Competition in Italy, Gilmore International Piano Competition, Gina Bachauer International Competition as well as numerous MTNA competitions throughout the US. In 2014, she served as the chair of the jury at Seoul International Piano Competition.
Moon was a professor of piano at Michigan State University School of Music for 15 years and since 2002 she has been a member of piano faculty at the Peabody Conservatory.
Faina Lushtak
Born in the Soviet Union, Faina Lushtak began studying piano and composition at the age of six. She graduated from the Stoliarsky School for Musically Gifted Children in Odessa, Ukraine under the instruction of her mother and later earned degrees in piano performance and composition from the Moscow Tchaikowsky Conservatory. Her teachers were the distinguished Eleonora Levinson, Genrietta Mirvis and Yakov Zak in piano, and Tikhon Khrennikov in composition. She later became a faculty member of the Moscow Conservatory until emigrating to the United Stales. She is currently Professor of Music at the Newcomb Music Department of Tulane University, where she heads the piano division, holds the Downman Chair, and is the music director of Tulane's Concert Piano Series and Tulane Piano Trio. Professor Lushtak is on the faculty of the Schlern International Music Festival in Italy.
The lyricism and romanticism of Ms. Lushtak's performances have brought her love and affection of audience and critical acclaim. Since her debut at the age of ten, Ms. Lushtak's performances have inspired audiences throughout her native Russia as well as those in Western Europe, Canada and the United States.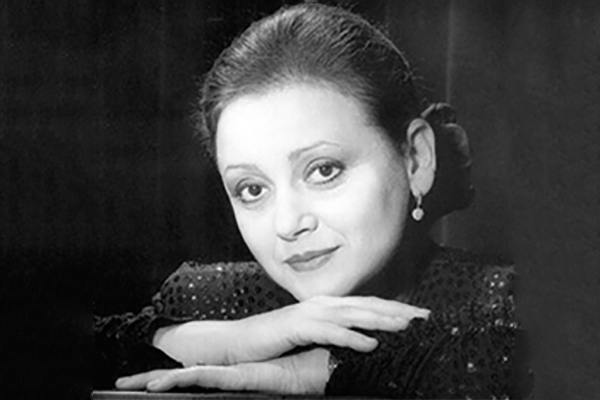 She has performed under the batons of Klauspeter Seibel, William Henry Curry, Maxim Shostakovich, Alfred Savia, John Paul, and Larry Cullison. She has also been featured in numerous solo recitals, including Lincoln Center and in major cities throughout this country. Ms. Lushtak can be heard on the Centaur label performing the works of Rachmaninoff and Scriabin. In October, 2004, Centaur Records will release her new CD featuring Fryderyk Chopin's Mazurkas.
Prof. Lushtak makes frequent guest artist appearances and conducts master classes on university campuses such as Emory University, San Francisco Conservatory, Oberlin College, Baylor University, Texas Christian University, University of North Texas. Ms. Lushtak performs as a guest artist for state conventions and festivals including Pro Mozart Society in Atlanta, The Gina Bachauer International Piano Competition Festival and Piano Month in Utah. She participated as a judge in the New Orleans International Piano Competition, Shreveport Symphony Nena Wideman Piano Competition, The Gina Bachauer International Junior Piano Competition, The Canadian National Music Competition and Eastman Young Artists International Piano Competition and Festival.
As a composer, Faina Lushtak has written works for chamber groups, voice, and violin, but her main focus has been on music for her first love, the piano. Her music has been performed in the USSR, United States and Western Europe. Ms. Lushtak's compositions were chosen for the LMTA piano tournaments and the New Orleans International Piano Competition. Her music has been published by Boosey & Hawkes Publishers LTD. (London), The Associated Board of the Royal Schools of Music (London), Willis Publishing Co.(USA) and by Marsile Music Co. (New Orleans). Commenting on Ms. Lushtak's own Sonata in C, the New York Times described it as "a striking, eclectic essay... that embodied hints of jazz and a touch of bittersweet Russian humor."
A dedicated teacher, who is highly regarded for her master classes, she has presented master classes throughout the United States, Canada and Europe. Ms. Lushtak's students have participated successfully at local, state, regional, national and international competitions and festivals. In 1989 one of her students became the youngest ever to participate in the Van Cliburn Festival in Fort Worth, Texas.
Prof. Lushtak is Nationally Certified Teacher of Music and active participant in the following professional associations: Music Teachers National Association; National Guild of Piano Teachers and New Orleans Music Teachers Association. Ms. Lushtak is currently under the Albert Kay Concert Artist Management. Albert Kay Associates, Inc.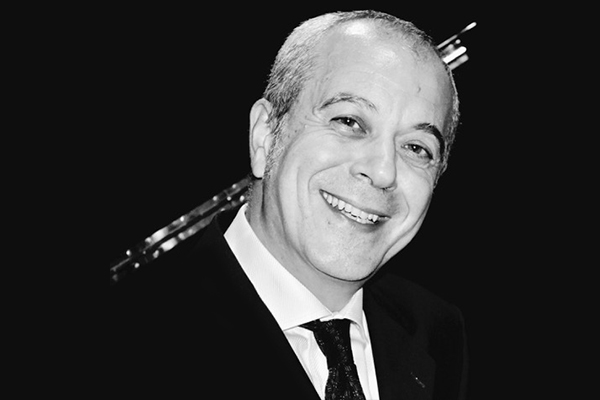 Massimiliano Baggio
Massimiliano Baggio was born in Naples in 1961. He studied at the Conservatorio 'G. Verdi' of Milan where he graduated with full marks cum laude.He continued his advanced musical studies with Sergio Fiorentino, attending master classes at Città di Castello with Antonio Ballista and at Fiesole with Maureen Jones and Dario de Rosa.
Since 1975, he has played in piano duo with Cristina Frosini performing in hundreds of concerts, orchestral recitals radio and television recordings for RAI and WDR, and recordings for Sarx Records. They are the only artists, in Italy, to have ever performed the complete works of Franz Schubert for piano four hands.Together they have won many international awards, including the 'Gian Battista Viotti International Music Competition 1982' in Vercelli and the 1986 International Competition 'Concorso Sergio Lorenzi' in Trieste.
In 1996 they made their debut at the Teatro alla Scala in Milan where they were again invited for a recital in 1999.In 2000 the musical magazine 'Amadeus' published a CD in which they play music by Franz Schubert for piano duo.
Currently they are playing for the most important musical societies in Italy including the 'Settimane Musicali di Stresa ', the' Istituzione Universitaria dei Concerti 'in Rome, the' Festival dei due Mondi 'in Spoleto, the' Società dei Concerti 'and the' Grande Orchestra Sinfonica 'G. Verdi' in Milan, the 'GOG' in Genoa, the 'Unione Musicale' in Turin, the 'Amici della Musica' in Palermo, along with many others. Recently, they have played in Berlin, Stockholm, Seoul and USA.
Massimiliano Baggio is a professor at the Conservatorio of Milan, and regularly conducts advanced master classes for piano duo. Recently he has been invited by the Lithuanian Academy of Music and Theater of Vilnius, the Staatliche Hochschule für Musik und Darstellende Kunst of Stuttgart, the Iceland Academy of the Arts of Reykjavik, the Kansas University School of Music, the John J. Cali School of Music - Montclair State University, NJ, the Conservatorio della Svizzera Italiana of Lugano, the Conservatorio Superior de Musica de La Coruña, the Sunhwa Arts School and the Sungshin University of Seoul.
Since November 2016 he has been appointed Associate Dean of the Conservatorio 'G. Verdi' of Milan. For nearly thirty years he has been responsible for the musical activities of the Società Umanitaria of Milan. In 2000 he conducted musical broadcasting programs for RAI RadioTre.
Daniel Paul Horn
An active and versatile pianist, Daniel Paul Horn is Professor of Piano and Chair of Keyboard Studies at the Wheaton College Conservatory of Music, where he was honored with a 2009 Senior Academic Achievement Award for sustained excellence in scholarship. As a solo recitalist, he has appeared at colleges and universities throughout North America, at the American Liszt Society Festival, and in live broadcasts over WFMT-FM, on its Pianoforte Foundation Fazioli Salon Series and 2010 Beethoven Piano Sonata series. As a concerto soloist, he has performed with various Midwestern orchestras, including the Detroit Symphony Orchestra; in 2015, he made his European orchestral debut with the Sarajevo Philharmonic, performing Lumen by Wheaton alumnus Jacob Bancks. An avid chamber musician, he regularly collaborates with members of the Chicago Symphony Orchestra. With the MasterWorks Ensemble, he has played in Bermuda and at the 2010 Beijing Modern Music Festival; in addition, he has performed with the Ying String Quartet, the Rembrandt Chamber Players, cellist Stephen Balderston, pianist Alexander Djordjevic, and Guarneri Quartet violinist John Dalley.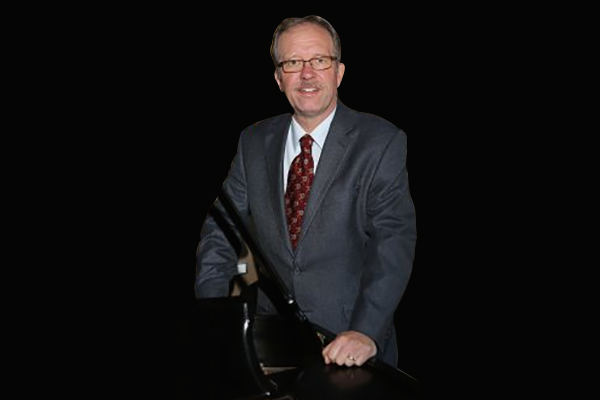 He also works with noted singers. Working with living composers, he has premiered music by George Arasimowicz, Jacob Bancks, Delvyn Case, David M. Gordon, Neal Harnly, Patrick Kavanaugh, Daniel Kellogg, and Max Raimi.
As an early keyboardist, he was harpsichordist in performances of Handel's Messiah under the baton of John Nelson, and has twice performed on the Historical Piano Concert series at the Frederick Collection in Ashburnham, Massachusetts. In 1997, he recorded the critically praised disc for Titanic Records on an 1829 Graf fortepiano, and in 2010 released Sehnsucht: Music of Robert Schumann; he also recorded for the Centaur label with CSO cellist Donald Moline, and for the Canadian Music Centre with soprano Carolyn Hart.
A Detroit native, Horn studied at Peabody with Walter Hautzig, and at Juilliard, where he studied with Martin Canin and Felix Galimir, and earned his doctorate. He has also coached with Jerome Lowenthal, Ann Schein, Joseph Bloch, Roy Howat, and Menahem Pressler, for whom he twice served as a guest assistant at Indiana University. In addition to his duties at Wheaton, he has been a faculty artist at the Sewanee, Adamant, Blue Mountain, and MasterWorks summer festivals.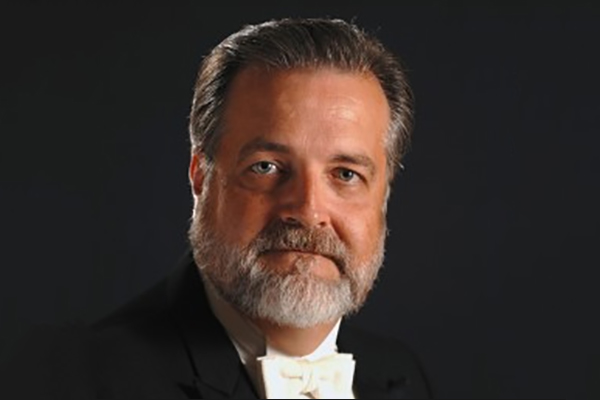 Jay Hershberger
Pianist Jay Hershberger has played throughout North America, Europe, and Asia. His domestic performances include the Kennedy Center for the Performing Arts and the Library of Congress. He has also been frequent guest artist at the Great Romantics Music Festival in Canada. In years past he performed in Europe, including the Amalfi Coast Music Festival in southern Italy and the South Bohemia Music Festival in the Czech Republic. Recent tours have included major cities in China, and at music festivals in Scotland and Italy.
He is a founding member of Excelsior! Trio, a chamber group that performs an eclectic mix of classical, folk, jazz, and fusion. Excelsior! Trio tours extensively in the US and in Europe. Jay is currently Professor of Piano at Concordia College in Moorhead, MN. His undergraduate students regularly win competitions and have been accepted into prestigious graduate schools in piano performance and pedagogy, many with teaching assistantships.
An active adjudicator, Hershberger has judged for the Los Angeles International Liszt Competition, the Phoenix Young Artist Competition, the San Angelo Symphony Sorantin Awards, the Lee Biennial Competition, the Fargo-Moorhead Symphony Young Artist Competition, and the Music Teachers National Association. He is vice president of the American Liszt Society. His first compact disc recording, featuring works by Franz Liszt was featured on Michael Barone's New Releases radio program on Minnesota Public Radio.
Chris Thompson
Described as a "supremely nuanced" (Gramophone), "remarkable baritone" (Opera News), Chris Thompson is an international artist noted for compelling performances on stage and in the concert hall. He has performed leading lyric baritone roles ranging from Figaro in Il Barbiere di Siviglia to the title role in Elijah to Carl Magnus in A Little Night Music. A frequent recitalist, Chris's numerous performances of Schubert's Winterreise with acclaimed concert pianist Steven Spooner, have generated excitement throughout the country.
A strong advocate of new music, Chris made his Carnegie Hall debut singing Posh, a song cycle by composer Mohammed Fairouz. The premiere performance of MSU colleague Michael F. Murray's song cycle, Neutral Tones, at the Parma New Music Festival was received enthusiastically. Chris has appeared in several world premieres including Guest from the Future (Lincoln Center), The Scrimshaw Violin (92nd Street Y), Box and Cox (University of Utah) and Hester Prynne at Death (Mercantile Library, NYC). In addition, Chris made his Off-Broadway debut in Fermat's Last Tango. His performances have been featured on recording labels such as: Naxos, Original Cast Recordings, Albany Records, Koch-Schwann, and Novana Records.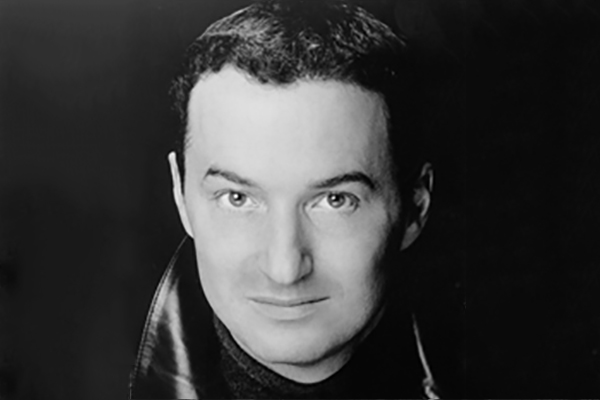 Chris is a graduate of the University of Kansas, the Guildhall School of Music and Drama (London), Loyola University (New Orleans), and Kansas State University. Chris is a devoted teacher with successful singers winning competitions, singing at major summer programs, and performing leading roles as young professionals. He presently serves as Coordinator of Vocal Studies at Missouri State University and is past-president of Ozark NATS.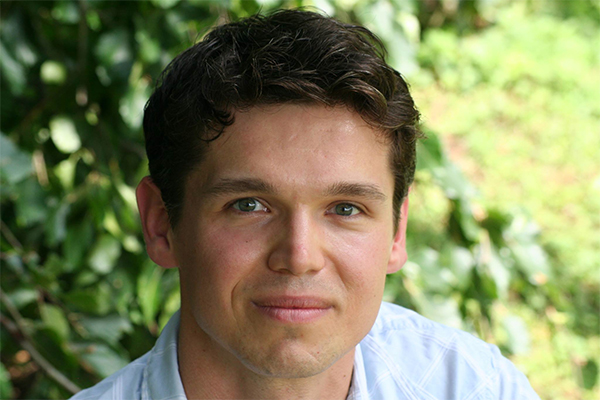 Andrzej Stec
Polish, lyric tenor, Andrzej Stec sings as much in opera as in concert around United States, Canada, Europe and Asia."The animal magnetism is completely riveting whenever Stec is on stage" –summons –Daniel Hathaway. Cleveland Classical.Granted a warm and vibrant voice recollecting that of his celebrated predecessor Jan Kiepura for the charisma and the beauty of interpretation, Andrzej Stec devoted himself to classical singing after years spent in theatre and dance. An Ambassador of Stalowa Wola, his native city in Poland, as well as a Doctor of Music from l'Université de Montréal where he specialized in French repertoire, he is the first prize winner of Marchella Kochanska Sembrich Vocal Competition 2012.
Disciple of the greatest tenors of our times such as Kazimierz Pustelak, Corneliu Fanateanu, Neil Schicoff, Vinson Cole, Nicola Martinucci, Claus Ansjö, Andrzej Stec performs operatic roles ranging from early music to current creations: Lucano (Monteverdi), Eros ("Diane au bois" cr.2012) and Pelléas (Debussy), Nadir and Don José (Bizet), Roméo (Gounod), Arturo (Bellini), Duke, Alfredo and Fenton (Verdi), Barinkay and Alfred (Johann Strauss), Orphée (Offenbach), Mozart roles: Tamino, Don Ottavio etc…
Shepherd (Szymanowski's "King Roger",), Tom (Stravinsky), Doctor (Lee Hoiby's "A Month in the Country"), Gabriel (Sylvain Cook's "Évangéline"cr. 2013), Prométhée (Pierre Michaud's "Le Rêve de Grégoire" cr. 2014).
Hailed as a soloist in Missa Solemnis, Carmina Burana, in Bach's Cantatas or while singing Berlioz's "Les Nuits d'Été", Andrzej Stec is equally esteemed for his recitals of Art Songs. The wide musical spectrum expands as consequence of the artists love for languages and poetry. Polyglot fascinated by other cultures, Andrzej Stec easily establishes contact with his public around the globe be it in Italian, French, Spanish, German, Russian or Polish… Celebrating his Polish roots with a recording of 19 Chopin songs, Andrzej Stec has produced under the ARTIA label: "Chopin from Stalowa Wola"(2013).His frequent appearances with summer festivals (Aspen, Chautauqua OH, Chautauqua NY, La Roche d'Hys, Villecroze, ICAV) propelled artist to many prestigious and diplomatic venues, as well as conservatories around the globe where he presents Master Classes of "Polish Contemporary Art Song" as well as French music "Refinement and Color" (China -Shenyang Conservatory, Poland -Krakow Academy, U.S.A -Northern Illinois University, etc.) Andrzej Stec sang with Montreal Intercultural Orchestra, Montreal Canadian Chamber Orchestra, Shenyang Conservatory Orchestra, LaMuse Romanian.
Benjamin Loh
A native of Singapore, Benjamin Loh first obtained his B.Sc. in Economics from the Wharton School of Business, University of Pennsylvania. Subsequently, he studied at the Manhattan School of Music, where he graduated with a Master of Music in Piano Performance as a student of Dr. Marc Silverman. While a student in Singapore, he studied with the late Madam Lucien Wang.
Since returning to Singapore, he has successfully balanced the role of teacher and performer. Many of his students have won prizes in local and international piano competitions, and others have been High Scorers in the Associated Board of the Royal Schools of Music (ABRSM) and Trinity College of Music piano examinations. Many of his former students have continued their musical training at prestigious institutions such as The Juilliard School, Cleveland Institute of Music, Manhattan School of Music, École Normale de Musique de Paris, Mozarteum University, Royal College of Music (U.K.) and the Purcell School.As a performer, he is often heard in chamber music concerts, and performs locally as well as abroad.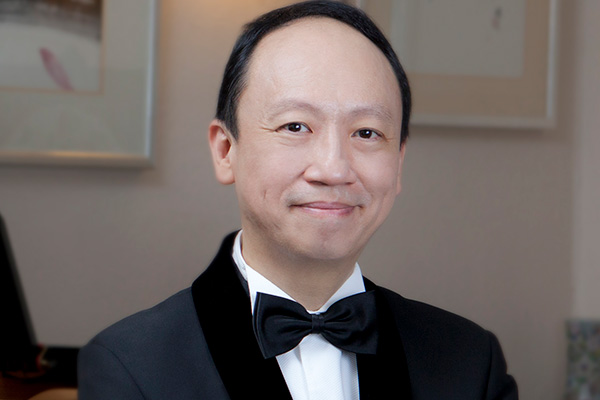 He is also very much in demand as a teacher, and has given lectures and master classes in Singapore, Malaysia, Thailand, Indonesia, Hong Kong, Taiwan, South Korea, Japan, Italy and the U.S.A. In South Korea, he was on the faculty of the Asia International Piano Academy & Festival (AIPAF) 2008 to 2014, and was their International Advisor for seven years. He has also given lectures and master classes at the John Perry Academy of Music, the Hotchkiss Summer Piano Program, the Colburn School and the University of Iowa in the U.S.A., the Adam Gyorgy Island Academy in Indonesia, the 1st Chung Ang University International Piano Conference & Festival, Eumyoun International Music Festival and DMZ International Music Festival in South Korea, the 1st Bangkok Piano Symposium in Thailand, the Amalfi Coast Music Festival, Music Fest Perugia, the Costa Rica Festival and the Piano Island Festival in Singapore.
As an adjudicator, he has been on the jury of the ASEAN Chopin International Piano Competition (Malaysia), International Chopin Piano Competition in Asia (Japan), PTNA Competition (Japan), All Japan Piano Concours (Japan), IIYM International Piano Competition (Kansas, U.S.A.), Asian Youth Music Competition (Hong Kong), Kawai Asia Piano Competition (China), Taiwan-Asia Piano Open Competition (Taiwan), Asia Piano Competition (Taiwan), Philippines and Malaysia Steinway Youth Piano Competitions, UCSI – International Piano Festival Competition (Malaysia), and the 1st Korea-Asia Piano Open Competition (South Korea). He is also a juror of the World Piano Teachers Association – International Piano Competition (Serbia).
In the past, Mr. Loh has held the post of music critic for The Straits Times and The Business Times in Singapore. He was formerly Vice-President of the Singapore Music Teachers Association as well as Head of Music at the Nanyang Academy of Fine Arts (NAFA), Singapore. Presently, he is on the piano faculty of NAFA and the LaSalle College of the Arts, and also maintains an active private teaching studio. He was also on the Advisory Committee of the Singapore National Arts Council National Piano and Violin Competition. In 2005, he was given the Special Recognition Award by the Singapore Ministry of Information, Communications and the Arts (MICA) for his contributions to the National Arts Council. Mr. Loh is a Steinway Artist.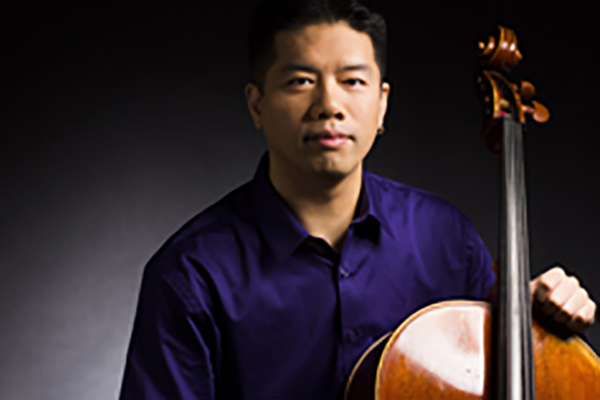 Cheng-Hou Lee
Cellist Cheng-Hou Lee, a native of Taiwan, received both the bachelor's and master's degrees from the Juilliard School. He also earned a master's degree in chamber music at Rice University, where he was a founding member of the award-winning Gotham Quartet. He was a full-scholarship student at New England Conservatory, where he received his Doctoral of Musical Art. Mr. Lee has worked with world- renowned artists such as Yo-Yo Ma, Harvey Shapiro, Janos Starker, Mistilav Rostropovich, Zara Nclsova, Paul Katz, Steven Iserlis, Raphael Wallfisch, Gary Hoffman, Tim Eddy, and members of the Juilliard, Tokyo, and Alban Berg Quartets. Cheng-Hou has won the Chi-Mei Foundation Award for Outstanding Talents, the concerto competition at the Manhattan School of Music, Tuesday Musical Club Competition in Houston and twice the National Cello Competition in Taiwan, and he has appeared on WQXR radio station in New York City, WFMT radio station in Chicago and many others in the US.
He was a recipient of a career grant from the Quanta Education Foundation, and he has made solo and chamber music appearances throughout the United States, as well as in Germany, Italy, Hong-Kong, and Taiwan.
Mr. Lee served as a teaching assistant to Paul Katz for 5 years, and he has taught or conducted master classes at schools such as University of Michigan, University of Connecticut, University of Delaware, East Carolina University, Southern Illinois University, UCLA, Wheaton College.
California State University, Northeastern Illinois University, Brigham Young University, University of Tennessee, University of Illinois Chicago, Inje University in South Korea and the Tainan Woman's College of Arts and Technology in Taiwan. He was also a faculty member at the Main Line Chamber Music Seminar in Pennsylvania, the "House of Cello" Festival, as well as the Bay Chamber Concerts "Next Generation" Program.
Cornelius Chiu
Cornelius Chiu joined the Chicago Symphony Orchestra in 1996. Born to Chinese parents in Ithaca, New York, he began violin lessons at the age of six. Chiu received bachelor's and master's degrees with high distinction, a performance certificate and a fellowship from Indi ana University's Jacobs School of Music, where he studied with Josef Gingold, Franco Gulli and Yuval Yaron. The many acclaimed artists with whom Chiu has worked with include Josef Silverstein, János Starker and Menahem Pressler. Chiu received special recognition from Isaac Stern after a performance in his honor.
A winner in the Irving M. Klein International String Competition and the National Arts and Letters Competition, Chiu has performed as a soloist with the Indianapolis and Washington chamber symphonies and at the Kennedy Center in Washington D.C.
An avid chamber musician, he frequently appears on the CSO Chamber Music series. He has performed at the Sarasota and Aspen music festivals, the Rencontres Musicales Festival, Ravinia Festival's Steans Music Institute for Young Artists and in France and Germany with the Ensemble Villa Musica. A dedicated teacher, Chiu has maintained a private studio for more than 35 years. He also teaches on the faculty of Roosevelt University's Chicago College of Performing Arts.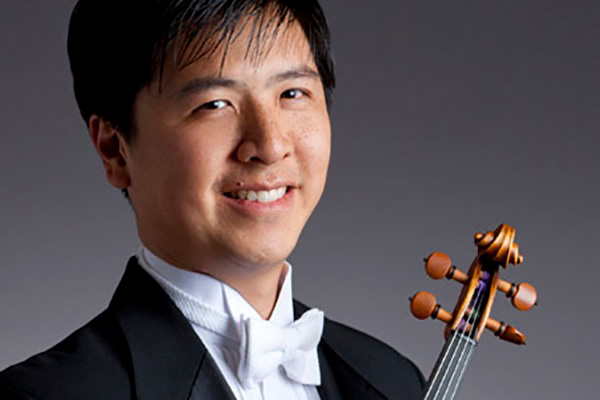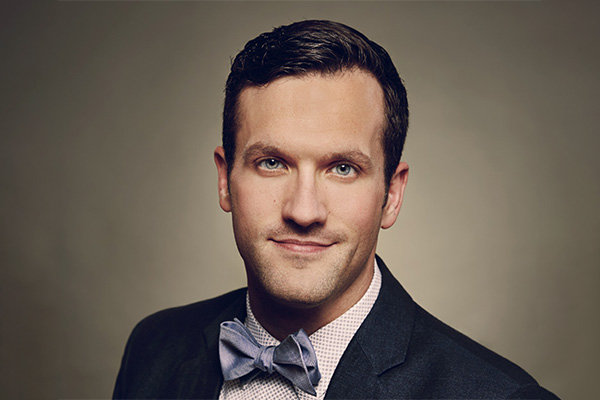 Cameron F. LaBarr
Cameron F. LaBarr is director of choral studies at Missouri State University where he leads a comprehensive choral program including over 300 singers in eight choirs. He holds a Bachelor of Music from Missouri State University and he earned a Master of Music and Doctor of Musical Arts from the University of North Texas. He has completed further study in choral music and conducting with Simon Carrington and Alice Parker. Choirs under his direction have been selected for performance at the Tennessee Music Education Association Conference, Tennessee ACDA Conference, Missouri Music Educators Association Conference, Piccolo Spoleto Festival, National Collegiate Choral Organization, National ACDA, Southwest ACDA, Intercollegiate Men's Choruses National Seminar, the China International Chorus Festival and the IFCM World Voices Conference. Dr. LaBarr has worked as guest conductor, clinician, and adjudicator across North America, Europe, Africa and Asia, most recently presenting at the China International Chorus Festival (2016 and 2018). In 2019, Dr. LaBarr will serve on the jury panel for the 8th Bali International Choir Festival and will guest conduct the Limerick Sings International Choral Festival (Ireland).
Contact Us
Phone: 1-785-764-3527
Email: cimc2018@gmail.com
Website: cimcusa.org
Organizer:International Institute of Piano Artistry
Address:750 Commerce Plaza II Building 7400 West 110th Street, Overland Park KS 66210-2362 USA