2018 Winner Introduction
2020-04-18 23:59:00
admin

Original

8156
Introducing Our 2018 Winners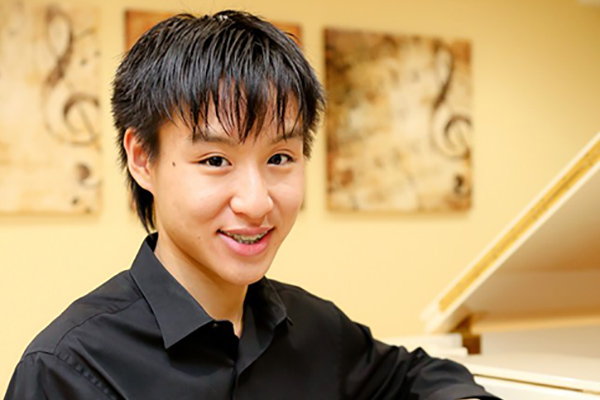 Derek Chung
Derek Chung is an incoming freshman at Stanford University. He studies piano with Sueanne Metz. Derek's recent accomplishments include the Grand Prize Winner at the Chicago International Music Competition, first place at the MTNA National Senior Piano Competition, Arthur Fraser International Piano Competition, MostArts Festival Piano Competition, Future Stars International Competition, Luminarts Cultural Foundation for Classical Music, the American Fine Arts International Concerto Competition, and the Los Angeles Young Musician International Piano Competition where he was awarded the overall Best Romantic Performance. He was a prize winner at the Aloha International, Bradshaw & Buono International, and the Crain-Maling Chicago Symphony Orchestra Concerto Competitions. He is a two-time bronze medal winner at Seattle International Piano Festival Competition where he additionally received the teachers' favorite award and the President's Youth Prize for Best Chopin performance.
Derek has had the honor of performing in musical venues such as the historic Sala dei Notari in Perugia (Italy), Benaroya Hall in Seattle, Bennett-Gordon Hall at Ravinia, Chicago Symphony Orchestra Hall, and Weill Recital Hall at Carnegie Hall in New York. He has given public performances with the South Carolina Philharmonic, the MostArts Symphony Orchestra, the Philharmonic Orchestra of the University of Alicante, live on Kansas Public Radio, and the Shining Stars Concert as part of the Music Festival of Perugia. Derek was also a member of chamber group Piano Trio Royale. They were featured on NPR's From-the-Top program.
Derek is a co-founder of 88Keys to Cure, a non-profit organization promoting classical music for the benefit of various causes.
Isabella Zhaoyan Ma
Twenty-one year old Chinese American pianist, Isabella Ma, has performed in venues including Carnegie Hall, Merkin Hall, Lincoln Center, Miami New World Center, and Disney Concert Hall. Ma has had the honor of working with world renowned musicians such as Yefim Bronfman, Stephen Hough, Richard Goode, Jerome Rose, Vladimir Feltsman, Vitaly Margulis, Anne Schein, and John Perry. She has been named a top prize winner of numerous competitions including the Los Angeles International Liszt Competition, Bradshaw and Buono International Piano Competition, Schoenfeld International Competition, Aspen Music Festival Concerto Competition, Mannes Concerto Competition, Young Musicians Foundation Debut Competition, and the Miami Music Festival Competition. After her debut at the Miami New World Center, the Miami Times published a review praising her "maturity and musical intelligence that emphasized the lyric beauty and austere intensity...elegant phrasing and organic, graceful style that made the music come alive in a spontaneous, idiomatic fashion."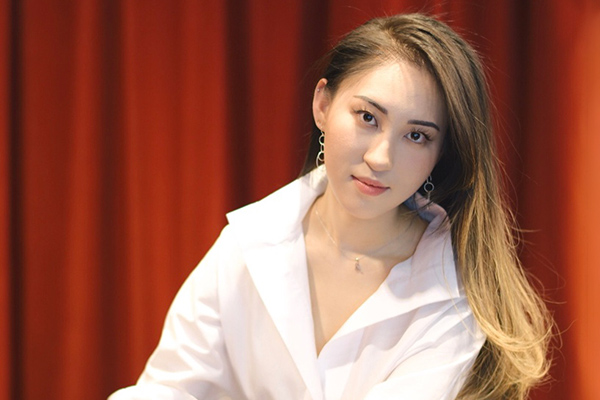 A native of Shenzhen, China, Ma also loves playing the violin and has actively participated in orchestras and chamber ensembles. She is a graduate of The Mannes School of Music, where she studied with J.Y. Song and Pavlina Dokovska and was awarded the Steinway & Sons Award and the Presser Undergraduate Scholar Award by the Dean. This fall, she will attend The Juilliard School of Music in the Master of Music Program under the tutelage of Jerome Lowenthal.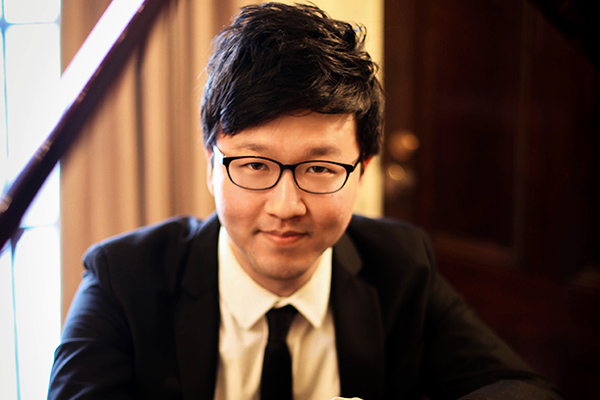 Antony Lee
Korean-American pianist Anthony Lee is praised for his "innate sense of music" and "great intensity" in performance. Though starting piano studies at the late age of 7, Lee was already competing in local competitions and performing regularly by age 10. However, it was many years before Lee made his orchestral debut at age 16, and it was not until age 17 that his talent was noticed by Yoshikazu Nagai who took Lee under his wings at the Interlochen Arts Academy. This first year of intensive studies led him on a competitive school track, attending the University of Michigan and the Eastman School of Music, studying with Natalya Antonova, Enrico Elisi, Thomas Schumacher, and Logan Skelton. Lee currently works with Steven Spooner.
Lee would attend the Prague International Masterclasses, Orford Musique, and the Atlantic Music Festival to work with great musicians like John Perry, Martin Canin, William Wolfram, André Laplante, Eugene and Elisabeth Pridonoff, to name a few. Competitions include Hastings International Competition (2017), the American Prize (semi-finalist, 2015), and the Isidor Bajic International Piano Memorial Competition in Novi Sad, Serbia (2014).
As an organizer, Lee founded the Cary Classical Concerts in January of 2017, was featured in many of the concerts, and resides as the artistic director. Through these concerts, Lee not only performs solo and chamber music, but also speaks to the audience about various topics including his programming choices. Recently, Lee was interviewed for the program, My Life in Music on WCPE, the classical radio station of North Carolina.
Lee's repertoire spans from the epitome of piano music like the Rachmaninoff 3rd concerto to the intimate chamber works like the Schumann piano quartet in Eb major, performed as a fellow at the New Mexico Chamber Music Festival in 2014, to completely new music like the 32 newly-composed art songs premiered at the end of 2017. Currently, Lee strives to rekindle his young spirit with international competitions.
Contact Us
Phone: 1-785-764-3527
Email: cimc2018@gmail.com
Website: cimcusa.org
Organizer:International Institute of Piano Artistry
Address:750 Commerce Plaza II Building 7400 West 110th Street, Overland Park KS 66210-2362 USA